THAT'S ALL FOLKS!
Posted by: Peter
25th April 2022
As we approach the end of another winter, perhaps time to reflect a bit on what has been a roller coaster of a season.
Having the rug pulled from under us just before Christmas was a real blow and led to a month or so of real uncertainty which was as stressful and draining as anything we've been through. I know we've said it before, but the understanding, support, and encouragement from clients really helped us through a difficult time, emotionally and financially.
We are a family business, based on people coming back and were extremely appreciative of all the messages and comments we received. It's been great to be back working properly again and although this has by no means been a classic season in the French Alps for snow, we hope everyone managed to enjoy themselves.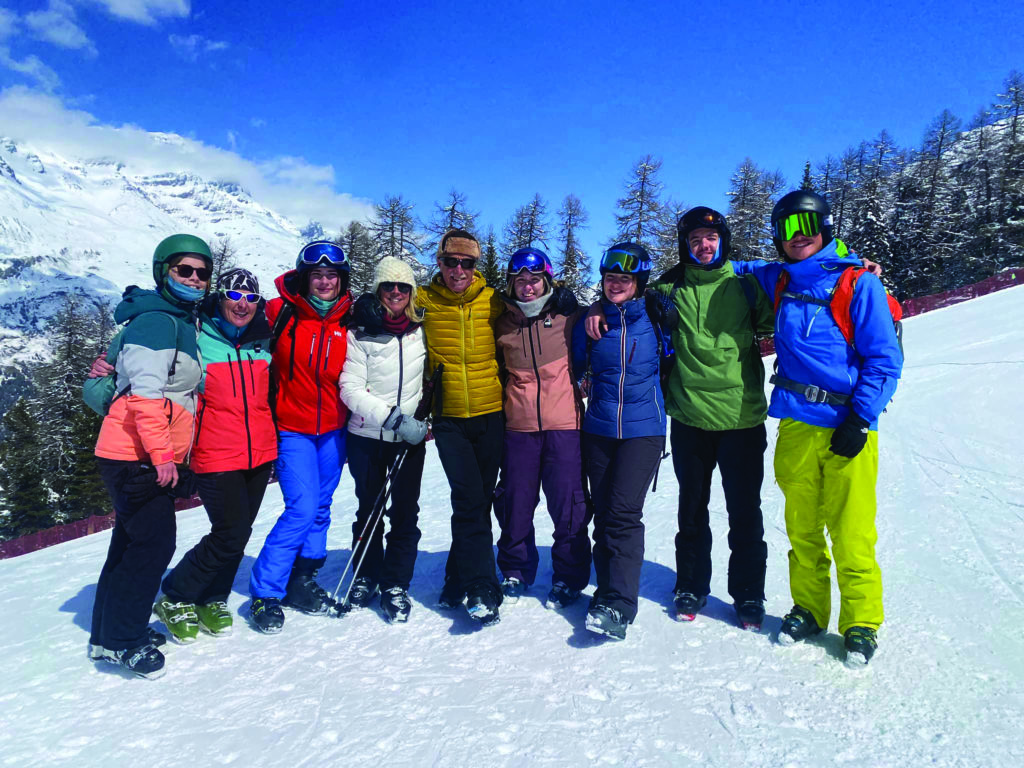 The resort has done a great job in managing the snow – for example pistes to village level still fine despite France being around a metre down on average winter values. We did have a decent snowfall last Friday, followed by 4 days of lovely blue skies. As is often the case, more late season precipitation is forecast for the next 48 hours with rain at lower levels turning to snow as temperatures fall. We'll probably have a cheeky little play around next week before the resort closes fully, and then stick the skis away again.
We're looking forward to a return to normal conditions in every sense next winter and will be working flat out before then preparing to make it a bumper season. Many of you have already reserved dates and as soon as we have prices sorted in the next couple of weeks, we'll be in touch.

From all the team spreading the MGS love, take care and see you in 2022/23!!!